Laser 3d engraving machine
3D Laser engraving machines specialize in creating 3D images on a variety of materials. Our 3D engraving technology has opened new avenues for artwork to be displayed on woods, acrylics and any materials.
Designing 3D images takes some time but the end results will be breathtaking. The key to 3D laser engraving is to understand the software you are working with. You need to be able to shade your drawing in gray to give the depth desired in your image.
In our 3D Laser engraving machine,scan head is developed with the unique optical design and software algorithm, the new generation laser marking machine, 3D / dynamic focus laser marking machine can not only do large field laser marking, curve surface laser marking but also 3D laser engraving on materials. 3D Laser engraving machine offers high precision work, saves much working time and cost compare to traditional production solutions, especially in mould business.

3D Laser engraving machine features
3D Laser engraving machine marks on Cylinders Without a Rotary
3D Laser engraving machine marks on cylinders without a using rotary device to turn the part.This 3D laser marker can mark on the curved surface with precision and without font or line width distortions.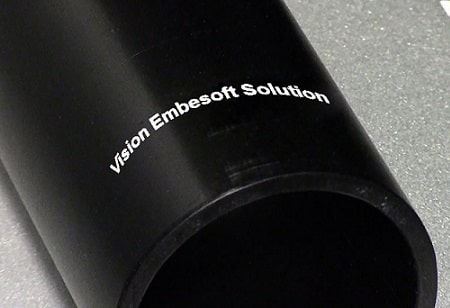 3D Laser engraving machine marks on Inclined Parts
3D Laser engraving machine marks on inclined or angled parts.Our 3D laser software compensate for inclined parts and complex geometrical parts thus allowing you to position the mark that you want precisely. This 3D laser marker can mark on the inclined surface with precision.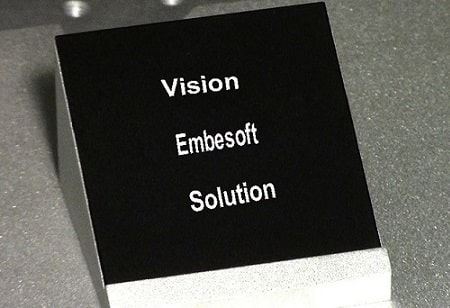 3D Laser engraving machine marks on on Muti-level parts
3D Laser engraving machine marks on multi-level or step parts without move Z-Axis stages.This 3D laser marker can mark on multi-level object with precise focus.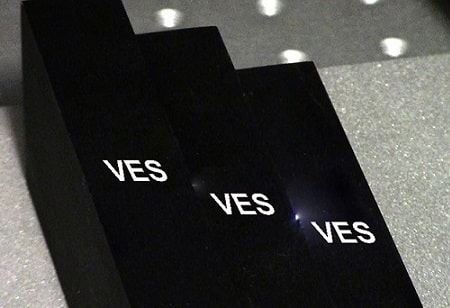 The laser engraver will engrave all of the files at once and save you time.
Our High Speed 3D Laser engraving systems offer a superior combination of speed, laser power and state-of-the-art software which makes them the machine of choice for 3D engraving applications.
3D Laser engraving machine marks on both flat and 3D surfaces, or multiple surfaces of the same part, quickly and precisely.
Laser marking process is Clean and Safe process –Chemical-proof, water-proof, oil, grease & fuel-proof.
With using our 3D Laser engraving machine,cylindrical surface marking is also easy to do without distortion or quality differences with z-axis difference.
Laser Marking is internationally Accepted as Quality Marking Standard.
Visible 'Pilot' beam shows the laser marking location for fast, accurate setup.
One of the prime advantage of laser marking is that it can be automized and can be integrated with any online process.
Use of 3D Laser engraving machine
With support of software variable serial numbers, batch numbers, Date Coding and 1D, 2D barcode can be laser marked.
Text marking with all Windows True Type Fonts.
Laser marking on Jwelery,Medical Instruments,Automotive,Consumer Goods,Electronics Parts and Giftware etc.
Using Laser Marking,Clean Plastic and Metal Surfaces.
Laser marking can be Engrave Deep or Fine.
LIPI - 3D Laser engraving machine Software
Among its many features are ease-of-use, high performance, flexibility, and low cost that give you the best laser marking software on the market today. LIPI software is developed by our highly skilled professionals developers.Features of LIPI are...

Technical Specification
| Laser Type | Fiber Laser |
| --- | --- |
| Laser | Fiber Laser,Diode Pump, Nd:YAG Laser |
| Average /CW Output Power | 20 W |
| Pulse Repetition Rate | 20-80 KHz |
| Wavelength | 1062 ± 3 nm |
| Laser Class | IV |
| Guide Laser/Red Aiming Beam | Yes |
| Ambient Temperature | 25 °C |
| Power Consumption | < 1 kW |
| Electrical Connection (Optional) | 230v/50Hz - 115V/60Hz |
| Marking area (Optional) | Ø100/150/220mm |
| Repeatability | 50Micron |
| Resolution | 18Micron |
| Marking Speed | Up to 10000 mm/sec* |
Keyword: 3d engraving, 3d laser marking, 3d laser engraving machine for metal, 3D Laser printing, 3d laser engraving equipment, laser engraver prices, 3d laser etching, 3d laser engraving machines, laser engraver projects, laser engraving machine price in india, laser machine price in india, laser marking, metal engraving, 3d carving machine, 3d etching, 3d laser art, 3d laser cube, 3d laser engraving gifts, 3d laser etching machine, engraving, 3D Laser, laser engraver, laser engraver near me, vision embesoft solution, ahmedabad,gujarat, india