Mission, Vision & Goal
Mission:
It's our mission to provide advance embedded and software solutions for Diamond, Machine Inspection, Industrial and automation solutions integrated with professional services at affordable rates to our customers by combing advantage of least overheads of smaller companies & best management practices of leading organization.
Vision:
VES's vision is to become most successful and respected engineering and enterprise Solution Company of India.
Goal:
To provide advanced and innovative indigenous technical solutions to the Indian industries.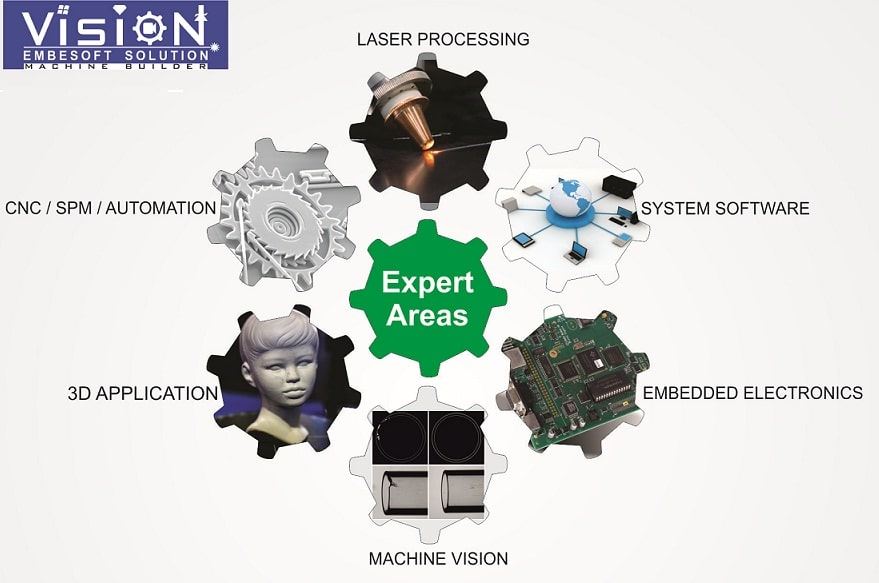 LASER PPROCESSSING:
We have wide competence in the field of laser processing with focus on laser micro machining, laser welding, laser marking and novel laser applications.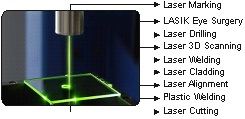 SYSTEM SOFTWARE:
Our applications are versatile, adaptable and easy to handle. Software offer smooth productions and function of applications for various machines.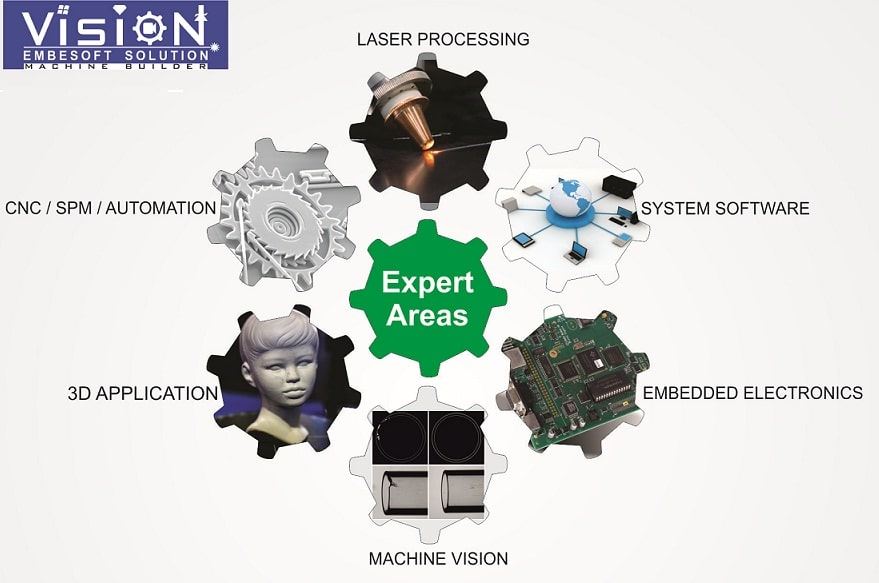 EMBEDDED ELECTRONICS:
We have developed mobile based security,5 axis motion control card, floor mill controller and freeze power system etc. software in embedded.

MACHINE VISION :
By implementing well-designed vision systems, machine process control and feedback is enhanced to provide the data needed to automate most processes.

3D APPLICATION:
With vision 3D scanner you can create your own 3D models easily by scanning them from your desktop for vivid application.

CNC/SPM/AUTOMATION:
We design, manufacture and supply laser processing system ,CNC machine, inspection system and special purpose machines.