LED Processing with Lasers
Reliable High-Speed Marking
LEDs are expected to develop to one of the predominant light sources over the coming decades. They are already used for backlighting of flat panel televisions, mobile phones and the interior lighting of modern cars. Laser marking is an essential step in manufacturing the required LEDs.
One of VISION's strengths is the real-time compensation of position tolerances which is indispendable for a reliable production process. Moreover our laser markers provide cost-efficient operation and high integration capability.
Marking of LED Displays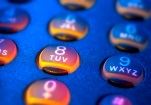 Mobile devices rely on LEDs for display and keyboard backlighting, flashlights and more. VISION's laser machine mark white ceramics used as substrate for LEDs with characters of 0.10 mm and line widths of 20 µm or EC200 data matrix codes of 1 mm edge length.
Marking of LEDs in the Automobile Industry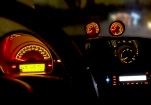 The market for high-power LEDs which requires full product tracebility is constantly growing. Interior lights of modern cars already make full usage of LEDs.
Marking of LED Wafers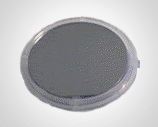 High-power LED production usually requires traceablitiy markings with OCR or T7 data matrix codes. The marks are machine-readable, have no negative influence on subsequent manufacturing steps and still permit clear identification at the end of the process chain.
Features at a Glance
Reliable high-speed marking (> 1000 characters/second)
Exact positioning
Character heights of 80 µm, line width of 35 µm
For this application we recommend the laser marking machine : VISION EMBESOFT SOLUTION's LASER MARKING MACHINE