Spot and Seam Welding
From Smallest Welding Spots to Continuous Seams
The laser sets minimum welding spots with diameters far below 0.1 mm up to long welding seams in sheet metals with a thickness of some millimeters. The results are small seam geometries at high welding speeds. The used performances typically range from ca. 40 Watt up to some kilowatts. The speed of welding is governed by the laser power, the combination of materials, the geometry, and the type of laser. For example, different wavelengths in the laser mean different degrees of absorption.
Spot welding at housings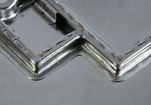 Smallest welding spots even on large working fields.
Spot welding at axial circular weld seam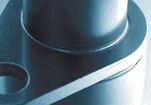 Optimum weld quality due to prime pulse-to-pulse stability < 1 % also coupled with smallest pulse energies.
Seam welding in automotive industry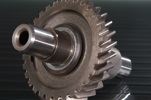 No matter if gear wheels, car bodies or rear seatback: modern vehicles do have a lot of laser welded seams.
Laser welded heat exchanger tube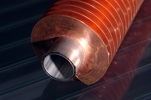 To produce this component in one process step, a stainless steel strip is coiled up spirally onto an untreated stainless steel pipe and simultaneously welded with the laser. An important aspect of this process is the good accessibility of the weld seam to the laser beam. Besides, the complete weld connection between the rib and the pipe precludes crevice corrosion.
Further applications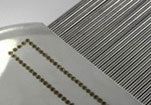 No matter if finest spot welds or welds with several kilowatts power - the possibilities and the advantages of the laser beam are manifold.