Laser Marking of Metals
Three Different Marking Methods
Depending on the requirement profile, three different laser marking methods are available.
Annealing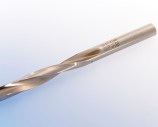 Laser annealing is used with all metals which show a color change when exposed to heat and oxygen. The laser marker selectively heats up small spots of the workpiece surface until annealing colors appear. Annealing leaves the material surface unharmed but still produces high-contrast, clearly legible markings.
Laser Engraving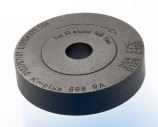 Usually the laser marker engraves the material surface down to some 10 µm in depth. Engraved marks are exceptionally durable and can only be removed by heavy grinding. Therefore laser engraving is used for forgery-proof product marking.
Surface Removal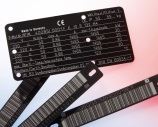 Selective ablation of lacquer coats or anodizing layers shows a different-colored material underneath and produces colored markings.
Features at a Glance
Durable, high-contrast markings
Intact surfaces (annealing), important e.g. for medical devices
Fast compared to mechanical marking techniques
Very small line widths realizable
Flexible, individualized marking content
For this application we recommend the laser marking machine : VISION EMBESOFT SOLUTION's LASER MARKING MACHINE
laser engraver, laser machine engraving, laser engraving machine, engraving machine, fiber laser, fiber laser engraver, laser engraver for metal, laser machine, laser etching machine laser etching, metal engraving machine, best laser engraver, laser cnc, laser marking, laser marking machine, laser engraving machine for metal, machine manufacturer, cnc laser engraver, laser cnc machine laser technology, engraving cnc, jewelry engraving machine, marking machine, fiber laser marking machine, cnc machine engraving, etching machine, laser etcher for metal, marking system, fiber laser machine jewelry laser engraving, metal etching machine, home laser engraver, laser table, fiber laser marking, laser engraving supplier, laser printing machine, laser etching machine for metal, fiber laser engraving machine, best laser engraving machine industrial lasers, laser engraving machine for jewelry, laser equipment, used laser engraver, laser equipment supplier, laser machine for sale, best laser engraver for metal, laser marking systems, table top laser engraver, steel laser engraver laser marking system, laser engraver for steel, industrial laser, cnc laser table, industrial laser engraver, fiber laser for sale, cheap fiber laser, laser machine for metal, laser soldering machine, industrial laser engraving marking printer, laser engraving machine price, laser marking machine for metal, cnc fiber laser, best cheap laser engraver, best home laser engraver, laser marking on metal, metal laser marking, jewelry laser, best laser machine desktop laser engraving machine, best fiber laser, cheap laser engraver for metal, table laser engraver, laser cnc machine for metal, metal marking machine, cnc laser engraving machine, used fiber laser for sale, top laser engravers, marking machine for metal metal laser, hand held metal engraving machine, best desktop laser engraver, laser manufacturers, used laser engraver for sale, metal engraving machine for jewelry, portable engraving machine for metal, fiber laser engraver for metal, used fiber laser, cnc engraving near me 3d fiber laser, laser engraving machine reviews, laser manufacturer, jewellery laser machine, laser metal, laser design machine, fiber laser price, best portable laser engraver, 3d printer cnc laser, cnc and laser engraver fiber laser head, laser manufacturing companies, industrial laser engraving machine, portable laser engraving machine for metal, handheld fiber laser, home laser engraving machine, jewellery laser soldering machine, industrial laser marking, laser machine price, portable laser marking machine steel engraving machine, fiber laser manufacturers, cnc laser printer, handheld laser marking machine, portable laser engraver for metal, fiber marking laser, cheap fiber laser engraver cnc laser welding machine, laser marking machine for plastic, laser table for sale handheld laser engraver for metal, cnc laser head, 3d laser marking machine, fiber laser table, gold engraving machine, scribing machine, laser engraving systems, laser etching engraving, laser marking equipment, laser welding machine manufacturers metal engraving machine for sale, cnc laser engraver for metal, best cnc laser engraver, fiber engraving machine, best metal engraving machine, laser engraver with camera, metal plate engraving machine, best fiber laser engraver for metal, 3d laser engraving machine for metal, desktop fiber laser engraver, laser stamping machine, laser and engraving machine, fiber engraver, machine marking, electronic engraving machine, top laser engraving machine