Day and Night Laser Marking
The Standard for Backlit Surface
Due to its great flexibility and the low production costs, laser day and night marking has almost completely replaced two-component injection molding.
Day and Night Marking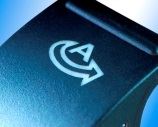 Day and night marking of plastic parts is widely-used in automotive industry and consumer electronics. The laser selectively removes specific lacquer layers from multilayer-coated transparent parts.
Features at a Glance
High precision
Flexible marking content
Multi-color designs possible
For this application we recommend the laser marking machine : VISION EMBESOFT SOLUTION's LASER MARKING MACHINE